You get, of course, exactly the session you need.
To help you figure out what you want to try, I have made descriptions of some different options. I am very intuitive and aware of your body and your reactions, then the session will take the form, depending on your reactions. A session is not locked to one of the listed options – it is yours, as your desire and your what your needs are, and I will be happy, to find the right fit for you.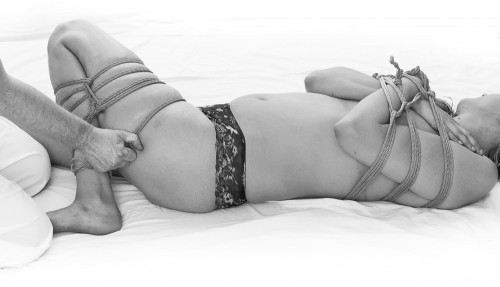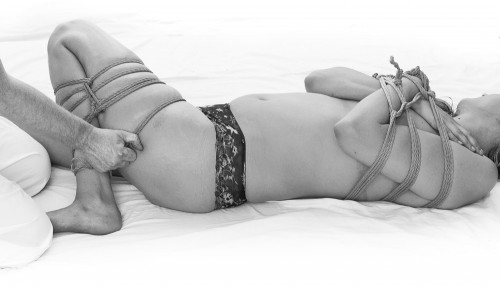 Bondage experience (Read more)
Meditative bondage  (Read more)
Teaching japanese bondage, Kinbaku (Read more)
Japanese bondage show (Read more)
……..translations missing, se the danish page
There are many other opportunities in bdsm, massage and bondage – just ask!
I'm available for men, women and couples.
It is possible to get an appointment either morning, afternoon or evening. I also accept few agreements on weekends.
If it can not fit you to get to Farum, so I can come to you
It can be intimidating to visit a stranger – and be tied, being helpless, so you are welcome to bring a friend.
All sessions start with we talk together about your expectations, limits and clarifies the issues. You also need to feel safe with me and feel the atmosphere.
After the session you get time to land again in the real world. There is time to evaluate the experience. It happens that reactions and thoughts about the experience, first come later and then you are of course welcome to contact me. We talk so confidentially and share the experience ..
Discretion is obvious.