The skin is our largest sensory organ and ropes are the perfect tool to create the largest sensory experience. When you are tied, you are free – you surrender to the ropes, letting go of control for a while and enjoy the power of the ropes.  I tie preferentially with rope, the rope helps to create a bubble around you and it's your very own bondage experience.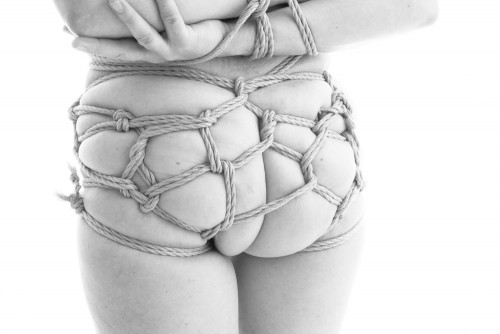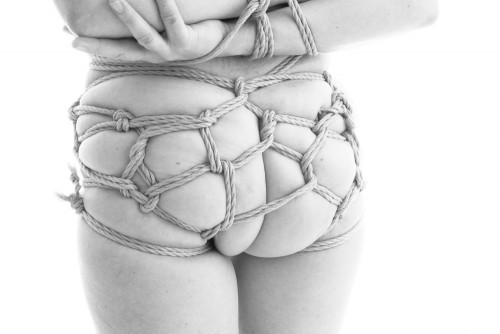 What you want to use the time together with me on depends on your dreams, fantasies and desires. We may have a tight agenda or a more free, giving place to the occurring. I seek only to give you the experience you want and of being free, get down in the body and give the brain a break.
In the ropes you will experience a meditative state where you just let go and enjoy the ropes tight around the body like you are in your own cocoon. It can also be more powerful and dominant, if it's the experience you want. It can become intimate and for that reason, it is very important that we talk about wishes, boundaries, fantasies and dreams, before we get started. We also talk about what kind of bondage you fantasize about
Meditative ropes.
Dominant ropes
Sensuel ropes.
When the last rope is removed again – I take care of you and allows you to recover in the real world again. In the rope community we call it after-care. It is just as important as the actual rope. I know – and it is my responsibility not to let you go before you're totally ready for it.
I have tied with ropes for 8 years and is regarded as a competent, attentive and imaginative rigger.
Read about meditative bondage here
On my private website there is some images of bondage – for inspiration. Watch them here.